Subaru Crosstrek Service Manual: Removal
EMISSION CONTROL (AUX. EMISSION CONTROL DEVICES)(H4DO) > EGR Control Valve
REMOVAL
1. Disconnect the ground cable from battery.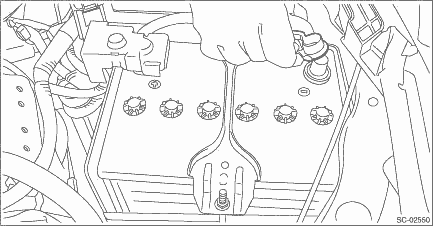 2. Remove the clip (A) from the air intake boot.
3. Loosen the clamp (B) connecting the air intake boot and air cleaner case (rear).
4. Loosen the clamp (C) which connects the air intake boot and throttle body.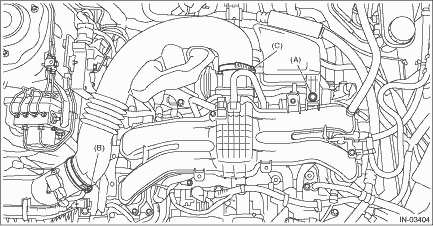 5. Remove the air intake boot from the throttle body, and place the air intake boot aside so that it does not interfere with the work.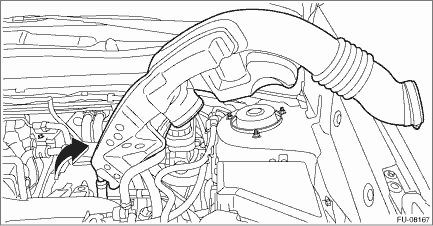 6. Disconnect the connector from the EGR control valve.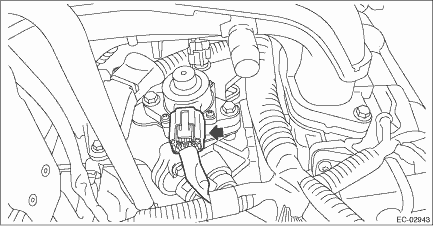 7. Remove the EGR control valve from the water pipe assembly.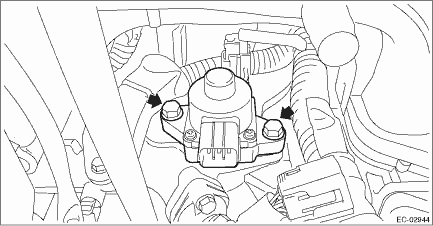 EMISSION CONTROL (AUX. EMISSION CONTROL DEVICES)(H4DO) > EGR Control ValveINSPECTION1. Check that the EGR control valve has no deformation, cracks or other damages.2. Measure the resistance between ...
EMISSION CONTROL (AUX. EMISSION CONTROL DEVICES)(H4DO) > EGR Control ValveINSTALLATIONInstall in the reverse order of removal.NOTE:Use new O-rings and gaskets.Tightening torque:22 N·m (2.2 k ...
Other materials:
Note
EyeSight > EyeSight SystemNOTEFor procedure of each component in the EyeSight system, refer to the respective section.• Control module: Control Unit">NOTE:System control of the EyeSight is performed by each module. For procedure, refer to the following sections.– Engine control ...
Inspection
HVAC SYSTEM (HEATER, VENTILATOR AND A/C) > Sunload Sensor (Auto A/C Model)INSPECTION1. Check if there is anything that affects sensing, around the sunload sensor.(1) Is the sunload sensor free from any object that disturbs sensing?(2) Is the windshield glass free from any object such as sticker o ...
Cruise control (if equipped)
NOTE For models with EyeSight system: Refer to the Owner's Manual supplement for the EyeSight system. Cruise control enables you to maintain a constant vehicle speed without holding your foot on the accelerator pedal and it is operative when the vehicle speed is 25 mph (40 km/h) or more. WA ...
© 2016-2022 Copyright www.sucross.com