Subaru Crosstrek Service Manual: Installation
COOLING(H4DO) > Radiator
INSTALLATION
1. Attach the radiator lower cushion to the radiator lower bracket.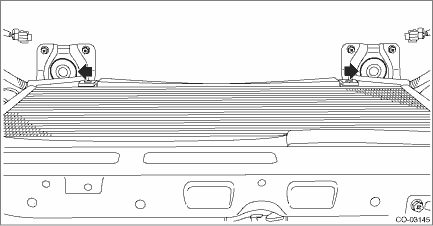 2. Install the radiator to vehicle.
NOTE:
Make pins on the lower side of radiator be fitted into the radiator lower cushions.
3. Install the radiator upper brackets.
12 N·m (1.2 kgf-m, 8.9 ft-lb)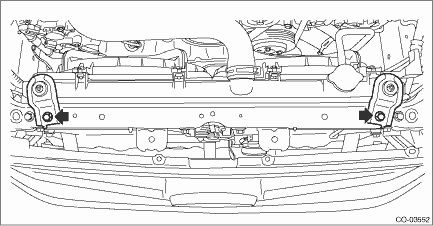 4. Connect the radiator inlet hose to the water pipe assembly.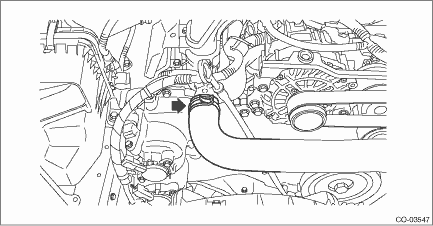 5. Connect the connector (A) to the main fan motor assembly and the connector (B) to the sub fan motor assembly.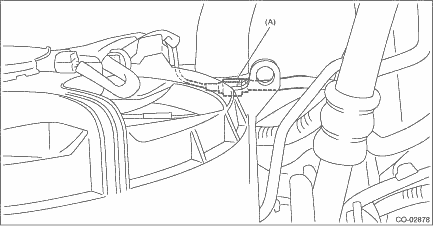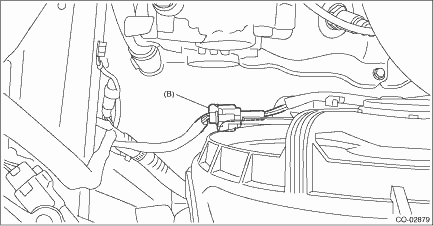 6. Install the reservoir tank. Reservoir Tank > INSTALLATION">

7. Install the air intake duct. Air Intake Duct > INSTALLATION">

9. Connect the radiator outlet hose to thermostat cover.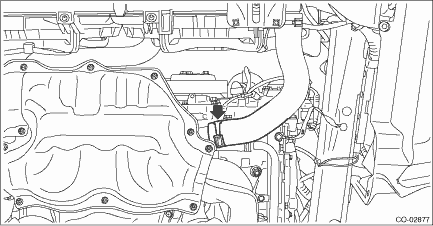 10. Install the under cover. Front Under Cover > INSTALLATION">

12. Attach the bracket - plate (A).
7.5 N·m (0.8 kgf-m, 5.5 ft-lb)
13. Attach the grille bracket.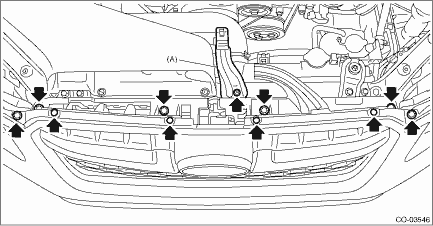 14. Install the V-belt cover.
7 N·m (0.7 kgf-m, 5.2 ft-lb)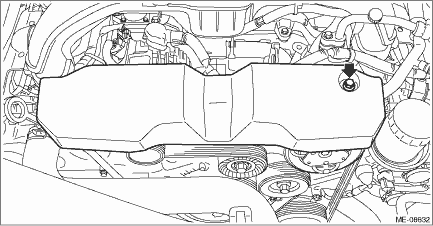 15. Connect the battery ground terminal. NOTE">

16. Fill engine coolant. Engine Coolant > REPLACEMENT">

COOLING(H4DO) > RadiatorREMOVALCAUTION:The radiator is pressurized when the engine and radiator are hot. Wait until engine and radiator cool down before working on the radiator.1. Disconnect the gr ...
Other materials:
Installation
AIRBAG SYSTEM > Front Sub SensorINSTALLATIONCAUTION:• If the airbag has been activated, replace the front sub sensor with a new part.• Do not reuse the bolt and nut.Always replace with the specified new bolts and nuts.• When installing the sensor, insert the set pin on the backs ...
Command list
Recognizable voice commands and their actions are shown below. NOTE Some voice commands may not be available depending on the market, vehicle specifications or the device connection status. Frequently used commands are listed in the following tables. For devices that are not instal ...
Register transmitter (id) Operation
TIRE PRESSURE MONITORING SYSTEM (DIAGNOSTICS) > Register Transmitter (ID)OPERATIONPerform the registration procedure of the transmitter in the following cases:• Transmitter is replaced.• TPMS & keyless entry CM or TPMS CM is replaced.NOTE:• If registration of the transmitter ...
© 2016-2022 Copyright www.sucross.com