Subaru Crosstrek: manuals and technical information
Owners manuals, service and repair manuals, electric wire diagrams and other information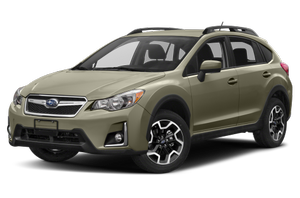 It's amazing what a suspension lift, some body cladding and new wheels can do for a car. Those changes are essentially the differences between the Subaru Crosstrek and the hatchback variant of the Subaru Impreza, yet they manage to make the Crosstrek an appealing choice in an entirely new segment. For the Crosstrek, that means the increasingly competitive world of subcompact SUVs, and although it's not exactly an SUV, it has enough crossover chops to match or better many of its rivals.
The Crosstrek is more than ready for the challenge. Carrying cargo is easy in its roomy cargo area and standard integrated roof rails above can accommodate plenty of gear. Rough terrain is a breeze to tackle as well with Subaru Symmetrical All-Wheel Drive and 8.7 inches of ground clearance. Now you can spend less time preparing—and more time doing.
For those seeking an affordable, fuel-efficient vehicle for outdoorsy adventures, the Crosstrek is a smart choice. It has the same 8.7 inches of ground clearance as Subaru's other crossovers, which is more than what virtually every other compact SUV on the market offers. At the same time, its roof is much lower than those of most crossovers. Owners not only almost never have to worry about vehicle height restrictions, but they can easily load items into roof racks or roof-mounted gear carriers. We see an inordinate number of Crosstrek buyers utilizing such accessories, which are a great way to make up for the more limited cargo capacity of this segment versus larger SUVs.
© 2016-2023 Copyright www.sucross.com